New Cardiologists At Granger Medical Clinics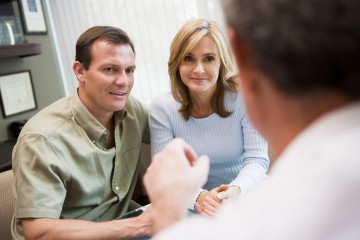 At Granger Medical Clinic facilities our goal is to provide comprehensive general and specialist care for all of our patients. To further the goal, we are bringing on board two cardiologists, Dr. R.E Brown and Dr. C. Haws, both offering services from our West Valley location with Dr. Brown also working with patients in the Wasatch clinic.
With years of experience, both doctors bring their expertise in cardiology to patients of all ages at our clinics. In most cases, patients will be referred to these doctors by their family physician or internal medicine specialist.
In fact, both Dr. Brown and Dr. Haws are also board certified in internal medicine and they will work closely with your primary care physician in all aspects of your treatment.
Services Offered
Dr. Haws offers general cardiology services which include diagnostics and treatment. He is also able to provide exercise stress testing, treadmill and Dobutamine echocardiography and echocardiography and transesophageal echo.
These are specialized types of testing methods that are categorized as non-invasive. This means that they use technology that allows the cardiologist to look at how the heart is functioning both at rest and when under stress or exercise.
These procedures are often used as diagnostic tools as well as to monitor the heart. They may be requested if a patient is experiencing specific symptoms or in the event of a congenital condition or increased risk for cardiovascular disease.
Dr. Brown also provides general cardiology services for patients. He specializes in invasive procedures such as pacemaker implants, as well as interventional procedures which use catheters to correct problems in the heart or cardiovascular system. A common procedure using this technology is angioplasty, which uses a fine catheter to find blockages in arteries and then uses a balloon to remove the block and restore blood flow.
In addition, Dr. Brown also specializes in lipid therapy, valvular heart disease diagnosis and treatment and the treatment of patients with hypertension.
These two extremely qualified and experienced cardiologists will be taking new patients in the West Valley location in August of 2016. As mentioned above, Dr. Brown will also be working from the Wasatch clinic, providing services to patients in their local clinic and community.
For more information on how to schedule an appointment with Dr. Brown or Dr. Haws, contact your clinic or talk to your current physician. You can also contact our clinics by phone at any time to discuss your treatment options.