Choosing Between a Family Doctor and a Pediatrician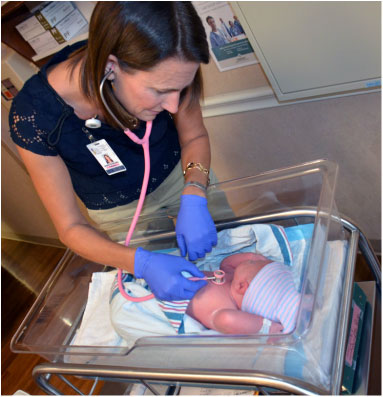 If you're expanding your family, you'll need to think about what type of doctor you'd like your little one to see. There are family doctors and pediatric doctors in Summerville, SC, so which one is better for your child? Have a look at the benefits and drawbacks of each to help you decide.
What Does a Family Doctor Have to Offer?
The main benefit of a family doctor is that they can treat everyone in your household aside from pets. If you all come down with the same virus, you can go in together instead of making separate appointments for you and your kids. They're also helpful because they can compare your health history to what your child is going through, making hereditary diseases stand out more. If you're worried your teen will have trouble transitioning to an adult practice when they turn 18, a family practice means they can keep the same doctor. However, the physicians have less training in pediatrics than a pediatrician would. This could affect their bedside manner with reluctant children and leave them less likely to recognize developmental disorders.
What Are the Benefits of a Pediatrician?
The big pro of pediatric doctors in Summerville, SC, should be obvious – they have several years' worth of training in treating children. This can really make a difference in your child's physical and emotional health from the moment they walk through the door. Pediatrician offices usually have toys and books geared towards calming your child in the waiting room, and their doctors are used to dealing with nervous patients. They can treat and prevent illnesses and injuries as well as keep an eye out for signs of development issues at all stages of childhood. Pediatricians are usually more open to questions about your child's physical and mental growth. Some may even pass along a mobile number for after-hours calls during emergencies.
The only real cons to choosing a pediatrician are easily fixed. One is that your doctor might not have access to the parents' medical records making hereditary issues harder to spot. That's easily remedied by making sure your pediatrician knows your health history if there's something concerning. The other possible negative is that your child will eventually outgrow the office. However, if your child is well-adjusted, finding a new doctor shouldn't be a big deal.
Choosing between a family practice and pediatric doctors in Summerville, SC, is a matter of preference. Is it more important to you to be seen as a family or to have a doctor with additional training in children's health? Whatever you decide, do some research into the background of your potential practice to make sure they're the best fit for your family. Browse the website www.charlestonpalmettopediatrics.com for more information.