The Many Benefits of Using an Urgent Care Facility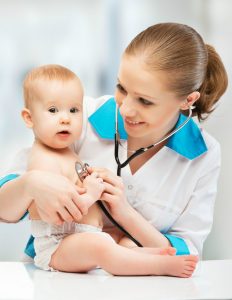 When it comes to children, accidents are a dime a dozen, and there might come a time when medical attention is required. Sometimes, your pediatrician might not be available. This is when an urgent care facility can offer a solution. There are many benefits to using an urgent care that you might not be aware of. Learning about these benefits beforehand can prevent panic when the time comes to seek medical care.
Walk-In Service
If you require Pediatric Urgent Care in San Diego, Children's Physicians Medical Group is not too far away. This facility, much like many other urgent cares, can provide treatment on a walk-in basis. While your pediatrician might require that you make an appointment, the urgent care won't.
Insurance Plans
Another benefit of using an urgent care is that they accept most insurance plans. Also, if you don't have insurance, they most likely won't turn you away. They often have low-fee treatments available.
Hours of Operation
Although your pediatrician is available during business hours, after hour emergencies can occur. In this case, the urgent care might be open. Many urgent cares are open from early in the morning until late in the evening, seven days a week.
Wait Time
The wait in the urgent care is most likely shorter than the wait at your pediatrician's office. Some urgent cares, such as Children's Physicians Medical Group, have multiple board certified doctors on duty. This makes the wait time shorter. Also, Children's Physicians Medical Group has a guarantee stating that if you make an online appointment on cpmgsandiego.com, your wait won't be longer than 20 minutes. If it is, they'll treat you to two free movie tickets.
Medical Conditions
As long as the condition isn't life threatening, your child can be seen at an urgent care. Generally, urgent cares can treat everything from asthma attacks, broken bones, and strains and sprains, to ear infections, coughs, colds, allergies, and insect bites. Aside from these conditions, you can also use Pediatric Urgent Care in San Diego for school and sports physicals, flu shot, and immunizations.
Conclusion
Although you most likely have a trusting bond with your pediatrician, life is unpredictable and sometimes accidents happen. Your pediatrician might be off-duty or fully booked. Still, there's no need to panic, because an urgent care can still provide your child with quality care in a timely manner.