How Can a Urology Specialist Help Me?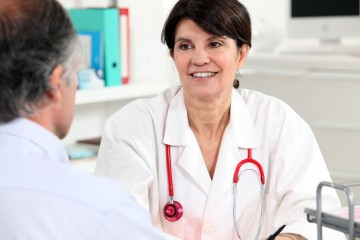 There are a number of different conditions that can severely affect someone's heath and overall quality of life. Having the right kind of specialist to look after all of your concerns and needs is an essential component to living a long and healthy life. One kind of doctor or specialist that most people will need to go see at least once in a lifetime is a urologist.
What Does a Urologist Do?
A urologist is a doctor that specializes in the treatment of medical problems concerning the male reproductive system, as well as both the male and female urinary tracts. There are many kinds of problems that can affect the urinary tract system and the male reproductive system. Thankfully, a trained specialist can help you diagnose and successfully treat such issues. So, you may be wondering, what kind of illnesses and ailments do these specialists treat?
What Does a Urologist Specialize In?
A doctor who specializes in urology is able to assist with a variety of common problems such as those dealing with the bladder and urethra, urinary tract, kidneys and adrenal glands, as well as penis, testicles, seminal vesicles, and the prostate.
What Specific Issues Does a Urologist Help With?
Urology specialists are well trained to treat medical conditions such as bladder prolapse, incontinence, BPH, elevated PSA, enuresis, prostate cancer, kidney stones, erectile dysfunction, bladder cancer, testicular cancer, and many others. If you think that you might have a problem "down there," don't hesitate to see a specialist today. If left untreated, even simple conditions can lead to more serious complications.
How Does One Go About Seeing a Urologist?
In order to schedule an appointment with a urology specialist, you must first see your primary health care provider to get a referral. Generally, an exam can include consultation and questioning, a physical exam, ultra-sounds, blood work, and various other types of testing. If you have recently suffered from any of the issues mentioned above, it would be wise to schedule an appointment to see your closest urologist.