Dental Magic is Possible in Milford! Get a tooth in a day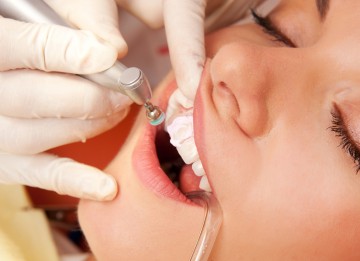 Loss of tooth, or even few teeth at the same time, can happen due to all sort of reasons in life. It can happen to anyone, and eventually, it can happen to you; either from accident, periodontal disease, old age, or from that uncanny cancer therapy that you had to take to cure your illness; no matter what was the reason, dental implants can be the real deal to return that smile on your face!
What is a Dental Implant?
Briefly, it's an artificial tooth root. In a common procedure, dentists install it in the tooth root, from the tooth you have lost, into your jaw. It holds a replacement tooth, but also it can hold a bridge, in case you need more than one new tooth.
Where to get some good dental implants in Milford?
Milford's Senistive Care Cosmetic & Family Dentistry, is one place where you can look for getting some outstandingly done dental implants. The staff is kind and you will be treated at ease. One of the dentist will check your status and will assure that all necessary measures are taken accordingly. The dentist will follow certain steps, for instance, will first evaluate the state of your jaw, will make scans, will determine the type of bone that should be used, so on and so forth.
Is Dental Implant Procedure Safe, and Does it Hurt?
You will be just in a good company at the Sensitive Care center in Milford. You will see that dental implants is much less painful than taking out a tooth. When the implant is being installed, dentists often use local anaesthetic. You may feel slight discomfort afterwards. Otherwise, it is a safe procedure, especially when bearing in mind that it is made from materials which are easily tolerated by your body.